Hi there! I wanted to take a moment to write a little post about what you can expect from a newborn session with me. First of all, hi – I'm Lynn! This is me and my family (yes, my kids have "photographer's kids syndrome").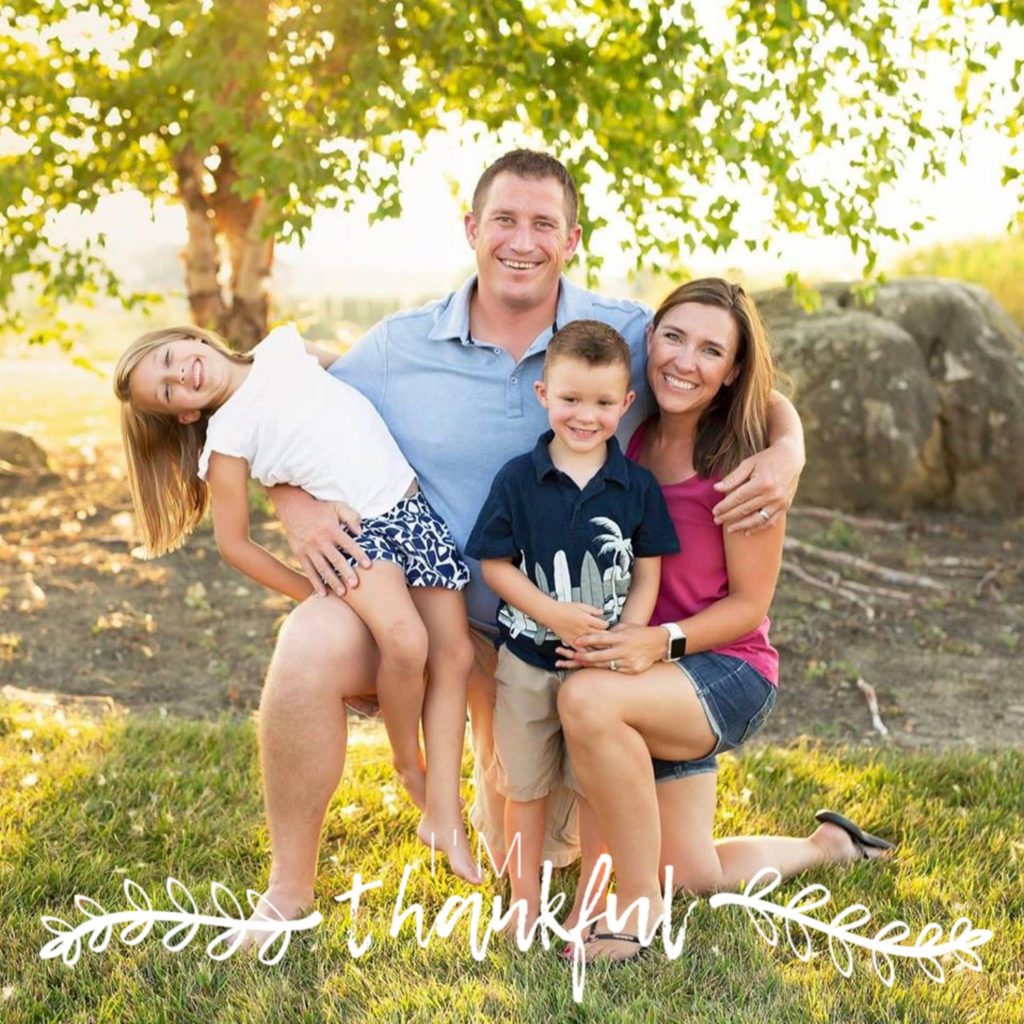 I feel its important for you to get to know me, my dreams, and my passions before you are able to trust me with your most prized possessions. So first and foremost, I am a mom. I have the "mom experience" when it comes to handling newborns (as well as professional training, safety training, CPR certification, etc). But I think what makes me a better photographer is the fact that I am so comfortable with tiny humans. Also, I am not a doctor, let me repeat, I know that I am not a doctor, however I have a LOT of experience with babies… so if you're baby won't lie down past a 45* angle without screaming, I'm going to suggest you have her checked for acid reflux; if she has a clogged tear duct or baby acne, I'm going to give you advice for that; if you're a brand new mom and you have a million questions, I'm going to take the time to sit down with you and tell you that it's ok – no-one has it figured out and you're doing just fine. I think it's important to let you know that ahead of time. I enjoy building a relationship with my clients and getting to know them more than just clicking the shutter button.
Ok, onto the sessions and how they reflect me as a person. I have been doing newborn photography as a career for 4.5 years. I have not kept count of how many sessions I've done (I know, that's terrible – I should really take the time to sit down and do that). But throughout the years, the entire field of newborn and baby photography has shifted and over the years it has taken me a long time and several changes to find the style that makes my soul happy. And in the end, as a self-employed woman, I feel that it is extremely important to do work that makes my soul happy. Which is how I ended up with a more simple and minimalistic newborn style.
This is my style. It is not exactly "all white studio" and doesn't mean that there are no props, or no fun poses – it's just my style. I do some beanbag poses, I do some buckets, I may add in a darker color background, or some florals for the girls. I have some simple outfits for boys. And hats! But over the years I have determined that I can't try to copy someone else's work and I always reiterate – please look at MY work before booking and make sure I can accomplish what you're looking for. I will definitely try to add in the blanket that grandma made, or the hat that Uncle Bill sent, but I like to keep it simple, classic, timeless… and just focus on the baby.
And this concept goes for all studio sessions – not just newborns. For milestones, your baby will be on an all white background. We might add in a bowl to sit in, or a cute little outfit, but I really like to focus just on the baby. One year sessions can have a little banner, maybe some balloons – but that's about it.
And a few more of my faves from some recent sessions just because I love them all! And if you follow me on social media, I apologize now for how much I gush on and on about loving my job. But seriously – even when the work is hard, even when the babies cry, or I have 50 sessions because it's fall – I still LOVE IT!!!
Lynn Leitch Photography is a top Columbus newborn photographer, Columbus family photographer and Columbus senior photographer rated in the top 19 Columbus newborn photographers by Expertise.com for 4 years in a row. Services include maternity, newborn, baby milestone and children's photography. Lynn's newborn and children photography studio is located in Hilliard, Ohio and serves clients in Hilliard, Dublin, Upper Arlington, Grandview, Worthington, Lewis Center, Powell, Westerville, Columbus, Gahanna, Pickerington and more! As well as newborn and children photography, Lynn also offers services for family and senior portraits! Lynn will travel within the Central Ohio area for on-location sessions.